These touching pasqueflowers, which appear in abundance above the dry grasses of Yamskaya Steppe, call for an individual approach. No doubt, you are going to photograph them counter-lighted to highlight their fur-like downiness.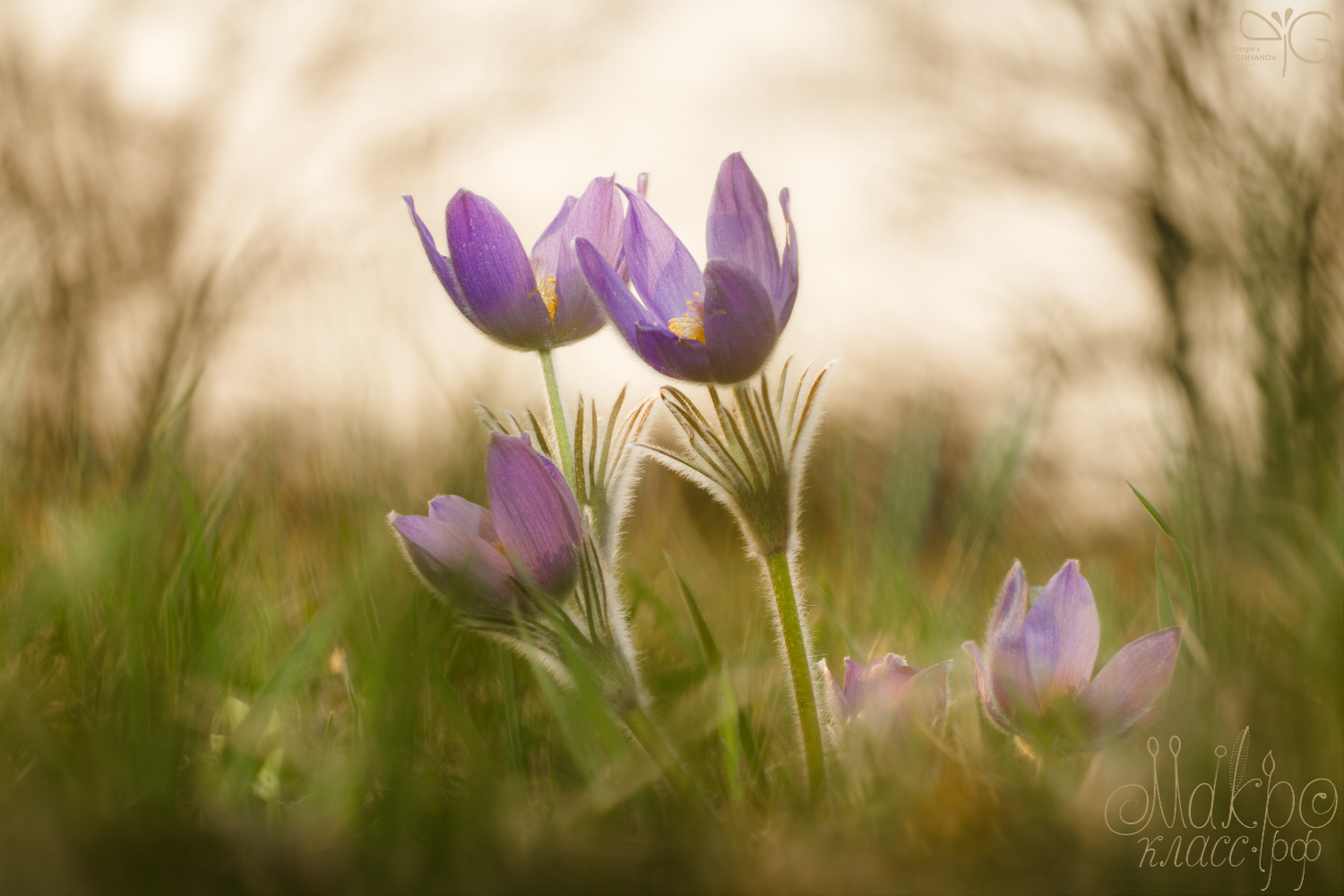 Eastern pasqueflower, or prairie crocus (Pulsatilla patens), with trees in the background, highlighted by setting sun in Yamskaya Steppe. Our first Macroclass in Belogorie, 2013. Sigma 150mm f/2.8 Macro EX DG HSM, Macro Twin Lite MT-24EX flash unit, tripod, focusing rails.  ƒ/10 ISO 200 1/60″.
To make the picture more complex and more diverse than made by macro lens on its own, I have put a teleconverter coupled with an extension tube between camera and the lens. That brought more air into the frame and made the bokeh deeper. In addition to that, I have installed a macro flash, which I rarely do. However, its lights were directed not to the flowers, but to grass in the foreground, to highlight a few bright spots there, and therefore add more volume to the scene.