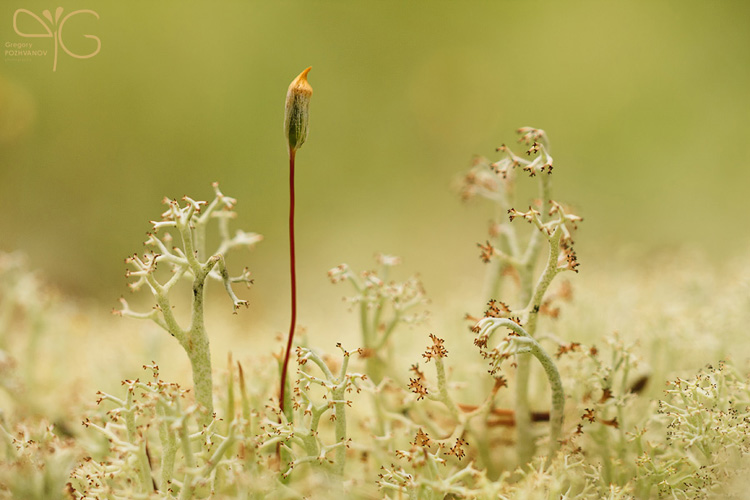 Secluded landscapes. White sea, Sredny isle, 2008. Sigma 150mm f/2.8 Macro EX DG HSM, tripod, focusing rails, cable release.  ƒ/4 ISO 100 1/80″.
Forest floor and forest glades at islands in White Sea are the kingdom of lichens. If you sit down on your knee to approach them, you will see that Cladonia lichens actually look just like the well-known forest but in miniature. I kept this thing in mind for a few rainy days thinking how to photograph such a macroscape.
I came back later to this great place of multilayered lichen jungles and was immediately attacked by a cloud of mosquitos. I could not even think about any photography before getting back my repellent cartridge which I had lost a week before. Luckily, I have found it, with just two dents on it – the woodpecker′s curiosity. Only after that I was able to actually start sweeping out pine needles from the area and begin shooting.